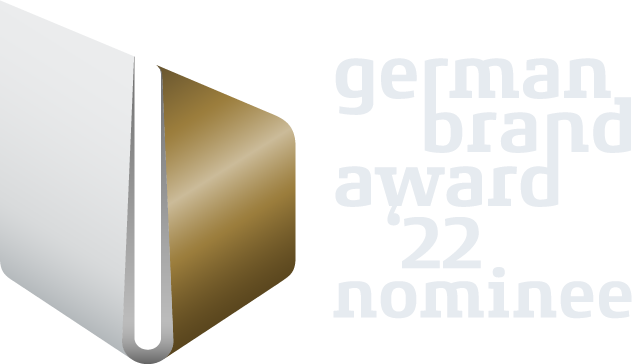 We create professional, outstanding drone shows for corporate events, live entertainment and marketing campaigns – either as evening highlight of your event or as multi media show spectacular. Our expert team consist of highly experienced professional drone pilots as well as leading engineers and developers. We are true drone technology pioneers, running our own proprietary drone platform of fully compatible hard- and software specially developed for drone shows. It includes security features tailored to events, making our drone fleet the safest in the world. We develop, program and fly light show drones as well as spectacular entertainment solutions with UAVs (Unmanned Aerial Vehicles).
Nocturne Drone Shows is an internationally licensed aviation enterprise. The team has already produced a large number of drone shows worldwide. Our drone soft- and hardware platform is dedicated to the specific requirements of light show operations. It features safety protocols that allow flying even in high-security areas. Nocturne's high-precision and colorfast drones are the brightest light show drones on the market and the first choice when it comes to displaying logos and motifs on night skies.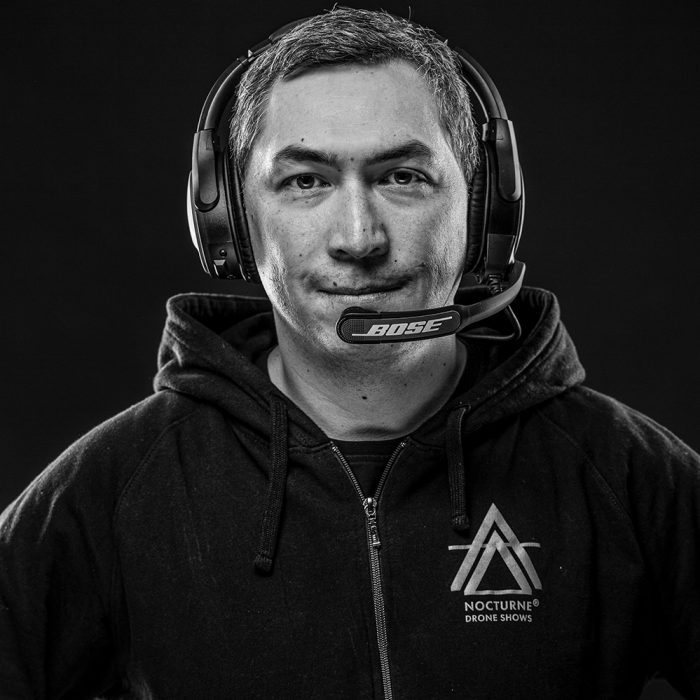 Nocturne's creative brain is guiness record holder Jens Hillenkötter, one of the best-known and most successful designers and producers of drone featuring multi media shows worldwide. He has designed countless tour productions of international top acts and has been in responsible positions at major global events such as the Olympic Games. His experience and know-how in the staging of multi media events is recognized by happy clients all over the world.
Jens is a true multi media allrounder at the highest of levels. His ability to integrate all show-related processes - from conceptual work and storyboard to design, technical planning and music production - into one coherent workflow guarantees great show experiences and smooth processes. With over 20 years of experience as a professional designer, show producers and drone innovator, Jens knows exactly what it takes to make your show a fantastic, breathtaking experience. Thanks to his deep understanding of brands and marketing as well as dramaturgy and technical finesse, he creates long lasting media images that stick in the mind.
As an internationally experienced production company, Nocturne Drone Shows offers the entire concept, planning and realization of your event from one single provider, promising you more than just a drone show.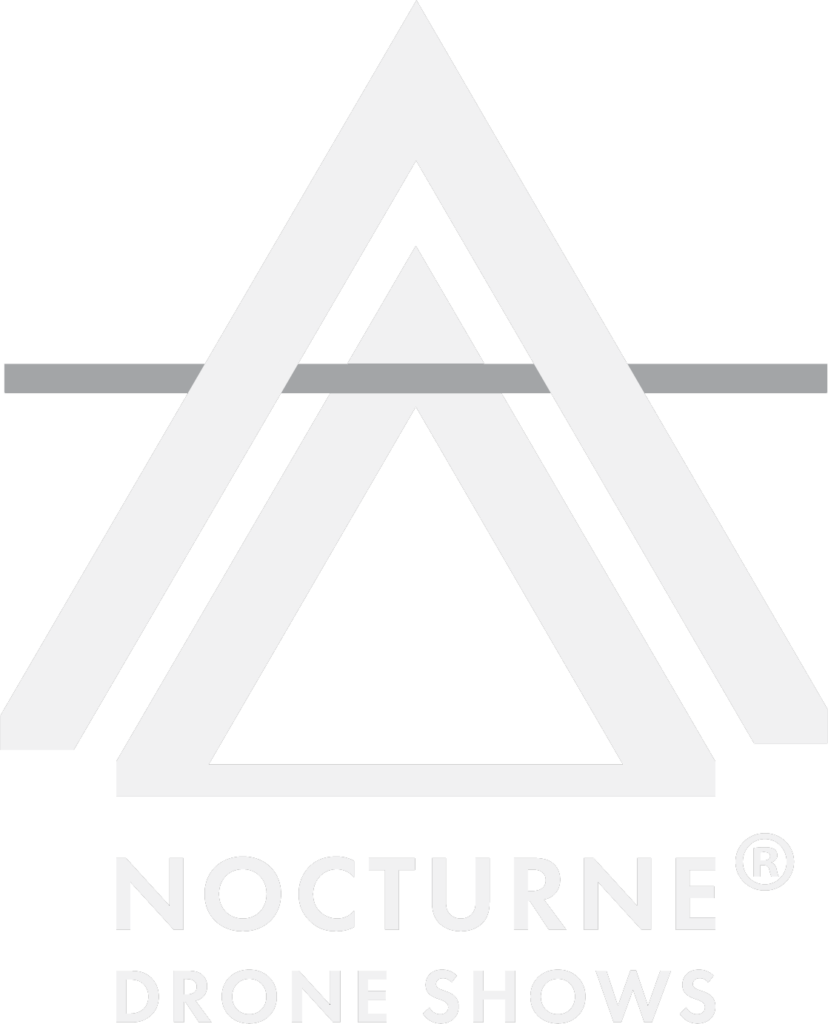 Watch the Event Elevator Video story ON YOUTUBE
We believe you deserve something unique and consider each and every single drone show a custom event. To make sure we understand exactly what you need, we would like to talk to you. So here's your chance to talk to an expert, convince yourself of our competence and find answers to all your questions. Drop us a message and we'll shortly get back to you for a non-binding service call.
HEAD OFFICE & ADMINISTRATION
JH Technology Arts GmbH
Zur Howe 70, 49326 Melle
Germany
hello@nocturne-drones.aero
WAREHOUSE, R&D & TEST SITE
Nocturne ® Drones
Lippstädter Str. 55, 33397 Rietberg
Germany
(Besuche nur nach Vereinbarung)
warehouse@nocturne-drones.aero